2020 is a year we'll all remember, for the creative and often heroic efforts of the people and businesses that call Canandaigua and the Finger Lakes their home.
As you browse our annual report, keep in mind that some of the images and activities were planned and executed pre-pandemic, hence the large crowds and absence of masks.  A joyous memory that carried many of us through the days of 100% Workforce Reduction and Phases 1 – 4 was our 2019 Annual Membership Meeting.
A year ago, 300 guests gathered at Finger Lakes Community College to share a delicious meal, witness the ceremonial passing of the gavel and honor Suzanne Kennedy with the Lifetime Achievement Award.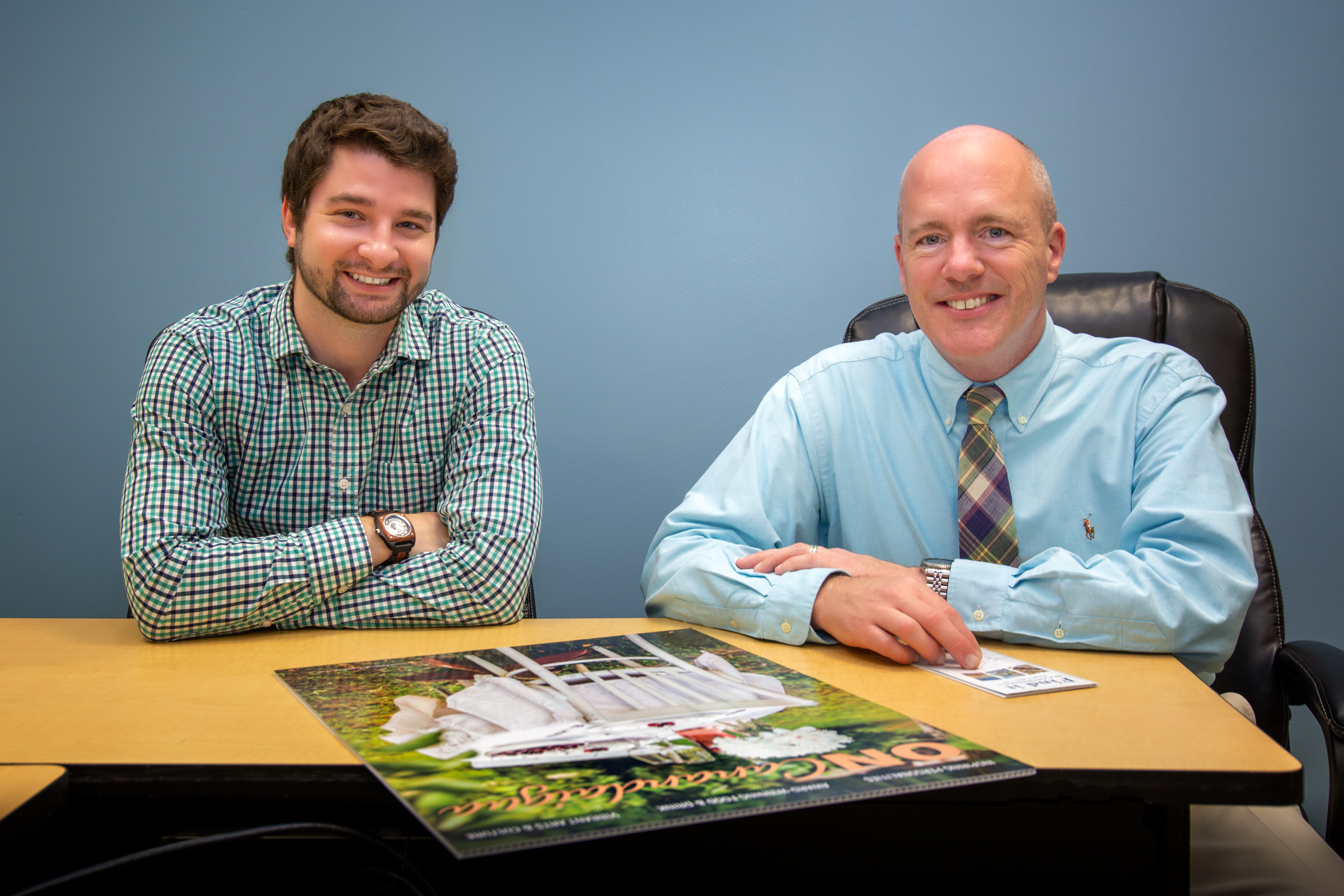 Not long after, many of us found ourselves homebound or working in a firm with severely diminished volume.  We at the Chamber focused our efforts and resources on delivering as much timely, pro-business content as we could, using various online platforms including a comprehensive listing of food and beverage operations providing takeout and delivery during the most restricted of the State's Phases.  This database was unprecedented in that it listed all F & B operations who chose to participate, regardless of membership affiliation.
In April, we began to share our morning coffee online.  #Klatch brought together members and friends, ideas and inspiration and a hot cup of optimism on some of the season's darker days.
Springtime and the greening of the trees saw an online iteration of our annual Business Excellence Awards.  Thank you, Lake House on Canandaigua, Salvation Army of Canandaigua, Wegmans and SimcoHR for inspiring others to make business decisions that are truly inspiring.
Our offices reopened to the public in late spring and saw an immediate influx of travelers from other parts of New York and adjacent states.  People's appetite for travel – and for change – was evident, and we were pleased to be able to share the inaugural edition of ONCanandaigua Magazine with them in person and by mail.  As more and more people consider Canandaigua as their place for work or play, we are pleased to offer this high quality publication as an engaging read and a long-lived reference.
"Hungry for something new", our team worked with presenting sponsor 29 Design Studio to offer our second annual Summit on Craft Food and Beverage, #AlfrescoFLX.  Live streamed from New York Kitchen, this interactive event featured The AlfrescoFLX Box of food, wine and story, panel discussions and some tips and tricks on cooking fresh and local.  Through the magic of Zoom, sixty guests from six states were able to taste of the Finger Lakes while hearing from subject matter experts on funding, product positioning and storytelling.
"Fore" the safety of our members and their guests, we made the difficult decision to forego our 2020 Golf Tournament.  We look forward to seeing you on the links in 2021!
Unable to host the traditional and wildly popular 400-guest ATHENA Women's Leadership Award dinner in November, the event's committee used the month to share the voices of 35 years of honorees in the press and social media, many of whom continue to provide leadership and inspiration every day.
While subdued in some respect, Canandaigua shone brightly during the Holidays as the Chamber welcomed homeowners and businesses to decorate for a socially distant holiday spectacle - #Twinkle.  While individuals and families were not gathering in traditional ways, #Twinkle allowed neighbors and passers-by to enjoy a sense of community among bright, festive decorations.
As we enter a new year, we are faced with enduring challenges and new opportunities.  The effect of COVID-19 will continue in our market, yet time and experience have offered us new insights and introduced us to new friends.  Together, we stand resilient in the face of uncertainty.
For the valor demonstrated by the people of our community, the Chamber's 2021 Lifetime Achievement Award is bestowed upon the people of Canandaigua.  Their selfless care for others in their times of need is what makes our community great.
We invite you to view the recording of our Annual Meeting to better understand the Chamber's accomplishments and plans before and during the Pandemic, enjoy an interval of musical entertainment and to hear updates from State, City and Town administration.
Thank you for making us your Chamber.
Ethan & Chris