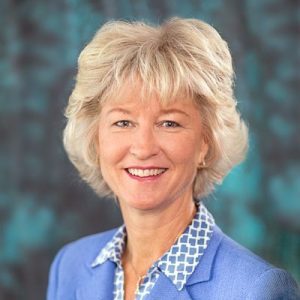 How did receiving the ATHENA Award impact your life?
Life, like the ATHENA Award, is a journey, not a destination. While being a recipient has remained one of the most humbling and gratifying moments of my life, as time has passed, I have realized the larger impact that it had on me. The process of being considered for the award gave me the chance to reflect on my life and to realize how important so many people have been to my professional and personal success.  More than a moment in time, the ATHENA Award represents years of work that had a meaningful impact in the lives of others.  This work was never alone; it was a collaborative effort with colleagues and community members and family.  The ATHENA process also made me more aware of the strength of so many other influential women in our community as well as the importance of mentoring and coaching other women so that they too can succeed in bettering their corner of the world.  In this difficult time of the COVID-19 pandemic, many people feel isolated and lonely, but each of us can reach out to one or two people every day to help others appreciate how special and needed they are. In building others up, we rise up with them.
Name one or two women who have inspired you and why?
There are two groups of women who inspire me- the matriarchs of my family, and strong women of faith.  Throughout history, women have led with their hearts and have allowed their faith to guide them. Women like Florence Nightingale, Mother Theresa, Susan B Anthony, Rosa Parks, Joan of Arc, and Mary the mother of Jesus Christ, changed human history by following their inner voice of faith.  They also remind us that we are never alone and none of us must face any challenge by ourselves. The butterfly effect is a good analogy for us to remember. Even the wings of the smallest creature can create meaningful change for the world.
Why do you think the ATHENA Award Program is vital to our community today?
This award is important to our community because it highlights the quiet greatness of the women all around us.  ATHENA recognizes that great people don't do the right thing for recognition but simply because it is the right thing to do.  Each of us can better our part of the world by doing ordinary things extraordinarily well. We are all stronger because of people who live their lives with such purpose.  In the face of the COVID-19 we have learned how important individual people really are – women like our teachers, our mothers, our store clerks, our nurses, our doctors, our housekeeping staff and our agricultural workers.  Each of us has become essential workers and each of us faced the risks of the disease in order to carry our families and communities through this pandemic. We need to be reminded of the potential for greatness in each of us.  These difficult times also highlight how important it is that we recognize that kind of leadership.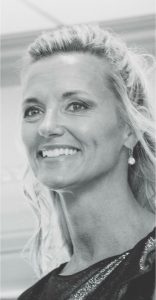 Tracey Fuller
2011
General Manager,
Heiser Logistics and L&J Fire Equipment
How did receiving the ATHENA Young Professional Leadership Award Impact Your Life?
Receiving the ATHENA Young Professional Leadership Award has impacted my life in many positive ways.  I have had the pleasure of collaborating with many women whom without the ATHENA connection I may have only known as acquaintances.  I have been asked to serve on numerous committees with organizations I am passionate about and have been invited by the Women's Initiative on Leadership at Finger Lakes Community College to speak about important topics like Interpersonal Communication and Taking Risks. The opportunities have come to me because of my affiliation with the ATHENA Program and because of the relationships that have been cultivated along the way.
Name one or two women who have inspired you and why?
In awe of her resiliency and steadfast dedication to her friends and family, my grandmother, Betty Ivers was my greatest source of inspiration.  She always spoke positively of others, offered endless expressions of gratitude and always carried herself with grace and class.  When undergoing treatment for cancer she never once complained about the effects of the chemotherapy and never felt sorry for herself.  She was selfless, caring, kind and genuine.  One of her passions was supporting hungry children across the globe.  She inspired me to look out for the needs of others in a quiet and respectful manner and to see the good in all things.
Why do you think the ATHENA Award Program is vital to our community today?
Coaching, mentoring and bringing along the next generation of women leaders is paramount to continuing the legacy that Randy and Margaret Farnsworth created by introducing the ATHENA Award Program to Canandaigua 36 years ago. Celebrating the achievements of women in our community validates their effort and assures them that their contributions matter.  Having been a member of the Steering Committee for several years, I can attest to the fact that we have dozens upon dozens of women whose contributions to our community at-large make this a very unique place.  Showcasing their achievements inspires more women to leave their indelible mark on society. It offers them guiding principles and a network of women whom they can reach out to, relate with and rely on.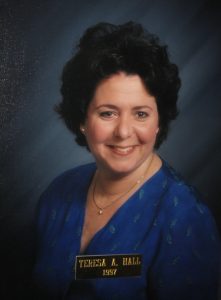 Teresa Hall
1997
President, TCHMED Consulting, Inc
How has the ATHENA Award impacted my life?
I received the ATHENA Award in 1997. I was a young businesswoman in Canandaigua at the time and the eight tenets of the ATHENA Foundation fit right into my personal beliefs.  My authentic self, understanding who I am and what my values are regarding Business and Service above Self.
Celebration and Joy of everyday accomplishments
Collaboration with others to stretch beyond your achievements and being Courageous to stand up for your beliefs without fear.
This award has reinforced my outlook for being the best I can be. Everyday with anyone I encounter.
Name one or two women who have inspired you and why?
There are many women who have inspired me along my path to leadership and success.
Growing up, my mother was a working Mom in our Family Television Business, she took me to work with her everyday when I was a baby, crib in the back room of our store, as I grew older and went to school, there were no latch key programs for me, instead I went to the family business and learned what I could. My mom was not just the bookkeeper, she was the leader of the business, she could repair televisions, and test tubes, solder a bad circuit board all while being the Head of Customer Service. His skill came from watching her take care of the customer. The other most influential woman in my life was my Grandmother, again another leader in my life. She was also a working Grandmother and everyday took care of my Grandfather who was in a horrible train accident at the early part of their marriage. I learned culture, heritage and how to survive. She taught me the important parts of life, not just business, how to be supportive of family, how not to judge others and how to grow through whatever you go through, good, or bad.
These women were influential and helped shape my outlook on life. I believe they are also responsible for many of the successes I have had.
Why do you think the ATHENA Award Program is vital to our Community?
The ATHENA award is vital to our Community. This award given to our Community women have proven their successes. However, we must continue the leadership. Leadership is learned, and for some it is a natural path.
We recognize these women for their determination, and we celebrate them, and we look forward to their mentoring Young professional women. This keeps our Community thriving.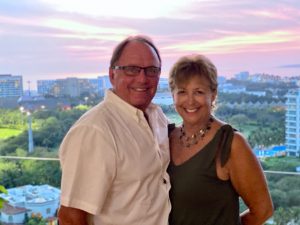 Randall Farnsworth
2009
Owner, Randall Farnsworth Auto Group
How did receiving the ATHENA Award impact your life?

As a man, receiving the 2009 ATHENA Award with Margaret was an emotional and somewhat shocking moment that I will never forget. Reflecting back on that evening, as Margaret & I were driving home, I remember thinking that receiving the award was not only a wonderful surprise, it was an opportunity to inspire our daughter, Alexandra, who was in college and 21 years old at the time.
As we go through this unique period in time, when we should have been celebrating our 36th annual ATHENA Leadership Award recipients, I now realize how important this annual event is. Listening to the amazing accomplishments and dedication of the ATHENA and ATHENA Young Professional Leadership Award nominees is truly inspirational.  The contributions and commitment these women make to our community truly makes Canandaigua the "Chosen Spot." Having an opportunity to meet so many motivated and courageous women who exhibit the eight distinct attributes reflective of the ATHENA leadership model, along with meeting their families, friends and co-workers, has had such an important impact on my life. These experiences have made me extremely proud of our ATHENA program and I feel honored to be in their company as a recipient myself.
Name one or two women who have inspired you and why?

The woman who has inspired me since she said yes to our first date on January 13th, 1967 is Margaret Moses Farnsworth. I can say unequivocally, I would not be the man I am today if she did not agree to marry me five years later. As a feminist, she has influenced my thinking and made me more aware of the sexism that still exists.  On the day the letter came from Oldsmobile asking dealers to visit their local Chambers of Commerce to ascertain if there was any interest in initiating an ATHENA Program in their community, it was because of her passion that I approached Dr. Marvin Rapp at the Chamber and Lynn Myers at Oldsmobile Motor Division of GM.
So, I now segue to two other women who have inspired me: Lynn Myers and Martha Mayhood Mertz. Just over 40 years ago Martha Mertz became one of the first women to serve on the Lansing Chamber of Commerce Board of Directors. She is responsible for launching the ATHENA program as a local initiative to honor a woman in Lansing as an Outstanding Business and Professional Woman in the Community. She took her idea to her friend, Lynn Myers, who was the Marketing Director for Oldsmobile at the time.  Lynn was responsible for taking this nationally and now internationally through her outreach to 3,200 Oldsmobile retailers.
On January 27, 1983 the first ATHENA Award was presented which has led to many wonderful long-term relationships. Both Lynn and Martha have attended the Canandaigua ATHENA Awards dinner. The Eight Principles (tenets) of Enlightened Leadership explained in Martha's book, "Becoming ATHENA" are leadership tenets that we should all aspire to as men and women. They include:  collaboration, fierce advocacy, celebration & joy, courageous acts, continuous learning, relationships, living authentically, and giving back.
I have been extremely fortunate to learn so many life lessons from these three women and from all of the ATHENA nominees and recipients. I would like to thank the Chamber of Commerce, our sponsors and The Professional Women of the Finger Lakes for their commitment to ATHENA.
Why do you think the ATHENA Award program is vital to our community today?

The ancient Greek philosopher Plato is given credit for the quote, "What is honored in a community will be cultivated there."  I would like to think the ATHENA and ATHENA Young Professional Leadership Award program inspires women (and men) in our community to excel, to aspire to leadership positions, to give back and to mentor other women.  For 36 years, I have reiterated that the "honor is in the nomination." This award is not a contest where there are winners or losers. All of the nominees and recipients are worthy of recognition and praise.
I have always felt that change is difficult. When I think back 36 years, I likely would not have thought that a woman would be the CEO of General Motors or that a woman would run as the Democratic nominee for President.  My personal belief is that the ATHENA Program has helped change the way we perceive women and their roles in our society and has perhaps helped to break down barriers.
In summary, I think the ATHENA program continues to be a change agent as well as an important recognition program that fosters professional and civic leadership.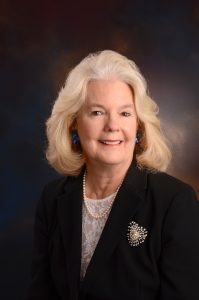 Sharon Gullo
2012
Retired Psychiatric Nurse,
Canandaigua Lake Counseling
How did receiving the ATHENA Award impact your life?
After receiving the ATHENA Award for leadership in 2012 I was filled with many feelings : surprise, pride, honored beyond belief, but mostly a profound feeling of humility and a sense that I had not given enough. I did not think that I deserved that honor and was consumed with thoughts of how I could contribute more. So, in summary, the prominent feeling I had was humility and a commitment to do more. Almost, I guess, to prove that I really deserved the honor!
Who are the people who have inspired you?
There have been many people who have inspired me during my life but there are three that I would like to talk about during this time.
Reading the book Infidel, by Ayaan Hirst Ali I became inspired by her journey and the strength of her spirit and what she had to endure.  Hirsi Ali survived civil war in Somalia, experienced female mutilation, brutal beatings and was a part of the Muslim Brotherhood for a good portion of her young life. When she refused an arranged marriage she ran away to the Netherlands and became a refugee.  She eventually educated herself in the Netherlands and subsequently became a member of their Parliament. She was passionately in favor of free speech and human rights.  She worked tirelessly for standing up for what was right for individuals and their right to decide for themselves. Under constant threat, demonized by reactionary Islamists and Politicians, disowned by her father and expelled from family and clan, she refuses to be silenced.  She now teaches at Columbia University and Harvard.  She has daily body guards due to the fact that there is a Muslim bounty on her head from the Muslim religion.
She has led an inspiring life and has been an outstanding role model for all women of all faiths.
Another inspiring person who deeply influenced me and molded my philosophy, my self-esteem and helped me become the woman I am today was my mother: Sally Carr.  She grew up during the 1930's and therefore did not have a formal education beyond a High School education due to financial restraints.  She had more insight into people and the way to get things done as anyone I've ever met.  She was driven to serve others  and meet them at their individual level with helpful advice and understanding.  She instilled in her children a desire to make a difference in the world and obtain as much knowledge from an experience and strive to grow with everything that you do.  Education was a goal with both of my parents, as it was with many parents in the Post World War II era.  Education was important and the answer to future success.  Consequently many Baby Boomers were encouraged to get as much education as possible.  All of my siblings received Collegiate degrees and some went on for Master's and Doctorate degrees.  My mother would often stress to us that we could get whatever we wanted if we "put our mind to it".  To focus on your goals and try your hardest and NEVER GIVE UP was her motto.  This has been my "go to" philosophy and it has served me very well.  She loved unconditionally and sacrificed her own goals for the goals of her children.  She did everything in her power to promote the success of her children.  This was a selfless act and I am indebted to her for who I am today.  I'm inspired by her commitment to her family.  Life gave her many tragedies; growing up in a family with a father who deserted them, financial problems, the loss of her second child due to a SIDS death at 3 months, raising a family alone sometimes due to a husband who was a traveling salesman.
It is inspiring to look back at what my mother did, how she led her life, and how deeply she was committed to the success of her children.  I did stand on the shoulders of tremendous parents who wanted only for my success and happiness.  I can only hope to do that for my children.
The third person who has been an inspiration to me is my husband, Dr. Benedict Gullo. Throughout our fifty-one year marriage he has shown unbelievable understanding, commitment to me and our children, and a strength of character which inspires me on a daily basis.  He always sees the best in people and will make excuses for their obvious deficits.  He has always supported me and let me live my dream, sometimes worried about my direction. i.e First responder to 911, Bagdad bombing, and going to Thailand for the Tsunami. He has shown  a strength of character and fortitude when developing an outstanding Dental Practice and giving back to the Community. i.e. Free dental care to the underserved, member of Rotary for 45 years, and member of many Community Boards. It was gratifying to watch him grow his practice and to be voted last year the best Dental Practice in Canandaigua by the Daily Messenger. When faced with several losses, during our lives, he was always positive and the rock of my foundation.  I feel blessed to have him in my life and love him beyond words.
In summary I was inspired by the courage  of Ayaan Ali, the sacrifice of my mother and the role modeling behavior of my husband.
Why is the Athena Award Program necessary in a Community?
There are several reasons why the ATHENA Award Program is necessary for our Community, especially at this time in our history.  We need to cherish the accomplishments, dedication and commitment of women leaders in our Community.  We need to shine the light on outstanding female role models because it raises the values and standards in a Community and inspires other women to reach deep down within themselves to start making a difference.  To make their Communities better!  As women, young and old, we are inheritably gifted to nurture souls to become all they are born to be; to improve people so that a greater good happens.  This is why we need outstanding individuals in our Community to be highlighted and their lives and behaviors be an example of what we uphold.  That is why the quotation from Plato stated: "What is honored in a country will be cultivated there". This is the quotation inscribed on the actual statue award.
It is especially important today because we see such division and negativity in our leaders and it is demoralizing.  We, as a Community, need to focus on all the good that our community members do.  Not to give them false accolades but to emphasize their dedication, commitment and selfless acts as to model how to make a difference and demonstrate values that will live beyond their earthly lives.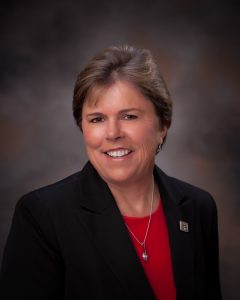 Stephanie Kunes
2013
President, National MS Society
Upstate New York
How did receiving the ATHENA Award impact my life?
I guess the biggest impact on my life after receiving the ATHENA Award would be the number of meaningful connections I've made with so many individuals in our community. I've met many people who wanted to learn more about me and the work I'm engaged in, and it gave me a wonderful opportunity to learn more about who they are and what they are passionate about.  Often, identifying and realizing synergies that allowed us to have a greater voice especially when advocating for others.
Name one or two individuals who have inspired you and why?
It's difficult to name one or two women who have inspired me because I've gained so much of who I am from so many women throughout my journey. I've always had this curiosity about people, wanting to learn as much as I can about where they're at and how they got there. Everyone wants a future, a dream, a hope and what inspires me is learning what that is, how they got there, or more importantly, what got in the way. All those stories inspired me in different ways and shaped my attitudes and behaviors to hopefully inspire others. So, to my family, friends, teachers, professors, colleagues, and strangers (especially those in various airports that I engaged in conversations) thank you for your inspiration.
Why do you think the ATHENA Award Program is vital to our community today?
I'm not sure Randy and Margaret Farnsworth knew what an impact the ATHENA Leadership Awards program would have on our community when they first introduced it 36 years ago. This event is probably one of the most popular and well attended events in our area, often welcoming 400 attendees.  I have had the pleasure of being the emcee for the event a few times and being at the podium has given me a "birds eye view" of just how much the program means to the community. Looking out at all the tables filled with family, friends, and colleagues that are there to support the nominees, you can feel how excited they are and proud of what these women have accomplished. I see all the local companies and businesses that support the event, some for many years because they too know that there are so many accomplished and deserving women who have had a positive impact on our community and need to be held up recognized and celebrated. The ATHENA Leadership Award program showcases the best of who we are as a community.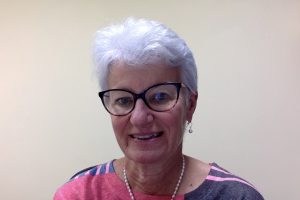 Gail Herman
1988
Director, Sales and Marketing,
Canandaigua The Medicine Shoppe
How did receiving ATHENA Award impact my life?
Receiving the ATHENA award was very special to me because I knew the qualities it honored and I knew the women who had received it before me. I have always strived for professional excellence in my career, prided myself on a commitment to the community and had spent my first career years at Canandaigua Wine Co. focused on helping other women grow and have opportunities that had not been available before. I admired the three previous recipients prior to my receiving this recognition and was obviously very honored to be in the same category of Leadership as these women were. Being an ATHENA Recipient means, "paying it forward" in the workplace, the community and to the women who I can help mentor to be the next group of leaders.
Name one or two individuals who have inspired you and why?
My Mother – this one is a given. My Mom was a stay-at-home Mom who worked hard to bring me up and instill values of being a good, kind hearted and giving person. Her best advise is "Take the high road in everything you do".  No matter how many people come and go in my life, my Mom will forever remain a constant.  She has and continues to be there when life is great and you want to share the joy and when life is not so great and you need a shoulder to cry on or someone to vent to about the injustices of life.
Gail O'Brien, a past ATHENA Recipient and Past Chamber President, also had a profound impact on my life. Gail and I met through Business and Professional Women when I was in my 20's. She was a person who inspired me to take a leadership role in the organization (President) when I did not feel that I was capable of handling the responsibilities associated with the position. She inspired me to do more and move out of my comfort zone. She challenged me to set lofty goals, and always made me feel that I could achieve whatever I set my mind to because she was my champion and supporter. She was a person who encouraged and allowed me to be a better person and leader. Spending time with Gail was adding to my growth as a community leader and businessperson.
Why do you think the ATHENA Award Program is vital to our community today?
In today's world of the pandemic, racial unrest, governmental strife and economic injustice, the ATHENA Leadership Model offers the skills and attributes for a building successful women leaders we need not only for today, but also for the future of our country and the world.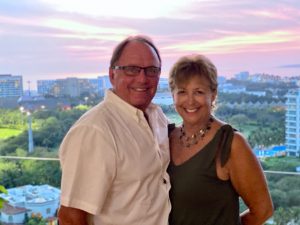 Margaret Farnsworth
2009
Owner, Randall Farnsworth Auto Group
Why do you think the ATHENA award program is vital to our community today?
The ATHENA award is based upon three criteria:  Highest level of professional excellence and leadership; contribution of time and energy to improve the quality of life for others in our community; actively mentoring others, particularly women, in realizing their potential.
I attribute my answer to Plato who said: "What is honored in a society will be cultivated there".
In this time of uncertainty and upheaval we particularly need leadership, community outreach and the support of other women.
With cuts in programs, high unemployment, political and civic divisiveness and a widespread pandemic, our community needs our help now more than ever.   Food lines are long, many people have lost their health care due to layoffs because of Covid 19 and housing/apartment evictions are on the rise.  The number of working poor in Canandaigua and surrounding areas is on the rise and families can not meet their basic needs on the incomes they earn.  It is critical that we give our time, talent and treasure to help others during this crisis and to provide strong leadership in our workplace and in our community.
A tenet of the ATHENA leadership model is "continuous learning".  In keeping with this tenet and with our commitment to supporting and mentoring women to realize their full potential, our program provides financial assistance to women who are continuing their education.
Proceeds from the ATHENA Award program are given annually to the Professional Women of the Finger Lakes who present college scholarships to local women.   I am so proud of the fact that his program has resulted in over $103,000 in local scholarships for women.  This, in turn, creates a more self-sustaining economic situation for these women and, hopefully, creates future civic leaders who will "give back" to their communities and pay it forward with other women as well.
One of the things I frequently hear from previous ATHENA recipients is that receiving this award was inspirational.  Inspiration leads to further cultivation of those characteristics that make us a better society.
How did receiving the ATHENA Award impact your life?
Although I have served on the ATHENA steering committee for over 35 years, when Randy and I were presented with the 25th ATHENA Award in 2009, along with Ginny Clark, I was shocked, surprised and thrilled.
Randy and I are very proud to have started the first ATHENA Award program in New York State.  The success and growth of this program since 1984 has been beyond our expectations.
To receive this award ourselves was not only a very unexpected honor, it acted as a catalyst to preserve and enhance this program going forward.
Randy and I recently represented Canandaigua at the "2019 International Women's Leadership Conference" in Poughkeepsie.   We connected with Martha Mertz, the founder of this award, and with ATHENA International Foundation staff.  In addition, we were able to personally hear the stories of the National and Global ATHENA Award recipients.  It was impressive and motivating, to say the least.
Name one or two women who have inspired you and why?
It is difficult to just name one or two women who have inspired me.  I honestly feel that all of the recipients over the last 35 years have been an inspiration to me. Their accomplishments, along with their struggles, their tenacity and their ability to juggle work, home and community in such a successful way truly amazes me.  They continue to overcome any obstacles in their way and come out stronger. I also am inspired by Martha Mertz, the founder of this award program.
Of course, my Mother, Marjorie Mason Moses, inspired me to be a better person and to be kind & empathetic and encouraged my sense of humor by her example. She was Valedictorian of her class and attended business school in 1942, had five children and returned to the work force once her youngest went to Kindergarten.  She sacrificed for her family and created a warm and loving home.
My daughter is also an inspiration to me.  We were married 15 years when we had Alexandra.  Although she is an "only child", she does not exhibit any of the stereotypes of that designation.  She is sweet, kind, un-selfish and hardworking. She overcame personal obstacles to successfully earn her undergraduate and her graduate degrees in Business and Marketing.  She also overcame her shyness to present to the CMAC Board as a young intern and continues to engage in public speaking today.  Alex moved to Florida at the age of 23 to work as the Marketing Director for the Seagate Hotel & Spa.   While there, she was recognized by Gulfstream Media Group as a candidate for their  "Forty Under Forty" award.  She also worked as the Program/Marketing Manager for the Delray Beach Downtown Business Development Authority.
She returned home in 2017 to join our dealership team as the Marketing Director.  She has accomplished and learned so much and has been an incredible asset to our organization.  She also gives back through Kiwanis and through serving on the Canandaigua advisory board for Lyons National Bank and the steering committee for "Leadership Ontario".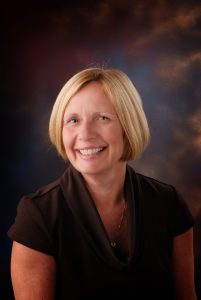 Lynne Erdle
2010
Retired Superintendent, Canandaigua City Schools District
How did receiving the ATHENA/ATHENA Young Professional Award impact your life?
I was certainly humbled when I received the ATHENA award in 2010. The work I accomplished as an educator, coupled with my volunteer work in our community was just part of my passion and drive, it was not anything I did to receive recognition or honor. When I received the ATHENA it instilled in me the importance of continuing my work and becoming more aware of those around me who I could mentor and influence to follow their own passion and drive.
Name one or two women who inspired you and why?
Professionally, Sally Rivenburgh, former Canandaigua City School District Director of Special Education, inspired and influenced me to become an administrator myself.  She led in our district with poise, honesty and integrity, and understood the importance of building a culture of always putting students first.  She modeled for me what a totally successful, caring and effective administrator was like.
Personally, and professionally as well, my mother, Marian Hallock, was always an inspiration.  She was a female principal at a time when females were not in leadership roles.  She modeled how to balance family and work, how to accomplish much educationally while still making certain her family was the priority.  She showed me the importance of surrounding herself with people who were like minded, who all had the same drive and persistence and grit and who were always able to support one another.  Her work in education, her own dedication to her field, modeled for me how I wanted to conduct myself as a woman administrator, wife and mother.
Why do you think the ATHENA program is vital to our community?
It is critically important to provide a venue to recognize the stars of our community, whether male or female. The ATHENA program does just that; it brings to the forefront those women who have made a difference, who have inspired, and encouraged and grown into significant leaders themselves.  Each comes to us with her own story of courage, and strength, and passion and we can learn from these stories.  By showcasing our nominees everyone in our community becomes aware of the talent and contributions of those who lead and help our community thrive.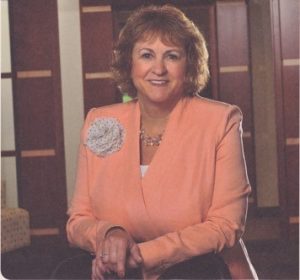 Linda Farchione Hawks
1993
Retired President and CEO, Thompson Health
How did receiving the ATHENA Award impact my life?
Celebrating women in leadership was a rare phenomenon in 1993. To receive the ATHENA Award was not just validating for me but uplifting for all women in our Community. I was very impressed with how supportive the Canandaigua Community was to female leadership. We had a female mayor, Director of the Chamber, President of the Health System and soon to be a President of the Community College, as well as many female Physicians, Attorneys, and Business women. Receiving the ATHENA
brought about camaraderie, collaboration and networking. The connections and respect from both men and women was supportive and encouraging in our local community, Rochester, and surrounding areas. Personally, receiving the ATHENA Award gave me the positive energy to continue my pursuit of giving to enrich the lives of all; along with the energy to deal with the challenges that we were facing in healthcare and grow the health system to meet emerging needs. The ATHENA Award was an innovative initiative brought to our community by the vision of Randy and Margaret Farnsworth. Through the Athena we all came to understand the value of Celebration and Joy, Giving Back, supporting Courageous Acts, and how important it was to be our Authentic Self. These tenets of ATHENA raised my awareness of how to improve quality of life in our community.
Name one or two women who have inspired me and why?
There were many throughout my career and life that have inspired me.  Particularly, my beautiful, authentic daughter who reminded me to be humble as well as courageous. However, there is one person who was my role model and rock. She was the daughter of an immigrant family, one of nine children. Her father died unexpectedly at an early age leaving the family and her at the age of 13. Her dream was to go to college to be a physical education teacher. The first in her family to go to college, her dream appeared to become a reality when she was accepted to Ithaca College. Even though she assisted with the financing by living with a family doing household chores, her family called her back home after her freshman year for lack of funds.
Amelia Palumbo returned to her hometown of Canandaigua to work to support herself and her family. She gained a position as a secretary at Capital Finance. In her early twenties she met Daniel Farchione from Waterloo and married just prior to his departure for European front of WWII. One of the major courageous moments came when, while expecting their first child, she was informed that her husband was missing in action. Not losing faith while caring for their daughter she continued to believe he would be home. After surviving a German prisoner of war camp and several serious war injuries he returned home.  They resumed their life in Canandaigua, NY, birthing and raising five daughters and a son. Her son was born when Amelia (Mimi) was 40 and worked as a cashier during her pregnancy, unusual for the time. She volunteered coaching girls youth basketball, sewed many of her daughters clothes, and promoted many fun youth gatherings. All six children received the college education she was never afforded.  After the majority of the family was grown she began again to make her dream a reality. After attaining her water safety instructors license in her late forties she began teaching swimming to the neighborhood children in their backyard pool. This, "Sunshine Swim School", became so successful providing water safety for a growing and grateful community, Mimi was encouraged to take it one step further. After overcoming numerous obstacles, courageously she and her husband at the age of 58 sold their home and invested all they had into a seven acre site and built a swim and tennis club. "Turin". Her personalized approach to members, creative environmental design, and talented services the club grew from one swimming pool to two and from two tennis courts to six. It was her strong commitment to children that led to Turin becoming the family recreational facility where countless children as well as adults were taught the basics of water safety and advanced recreational skills. Turin became a place where families came to have fun together. She and her husband continued to live and work their dream until age 75. At which time they reluctantly sold their club and retired only to take on the task of building a new home. The legacy of her commitment to fun, healthy, and family oriented recreation remains a strong presence in the community today. My Mother passed to her true rewards in 2014 at the age of 93.
Why do I think the ATHENA Award is vital to our Community today?
We definitely need to continue the ATHENA Award! Now more than ever. With the pandemic and the division in our society, we need to foster the tenets of ATHENA and encourage women's leadership in public service in business and politics. We also need to network ATHENA nationally and internationally, joining with other women's leadership support groups to ensure the growth and development of women around the world.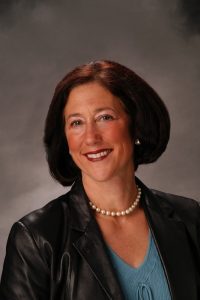 Karen Davison Blazey
2003
Former Executive Officer,
Quantum Performance Group, Inc.
I am looking at the changing autumn colors surrounding Canandaigua Lake and reflecting on the ATHENA Award and its impact on me and our community.
In 2003, when I received the ATHENA Award, I was running a small consulting business with my husband, raising a family, and living on 56 acres in rural Farmington. I developed lasting ties to Canandaigua as a trustee for the Finger Lakes Community College, a member of the quality committee of the Canandaigua school district, and a participant in a yoga class where I met new friends including Gail Love. When I was nominated for the ATHENA Award, Gail Love became my mentor and an inspirational friend.
Participating in the ATHENA Award immediately enlarged and strengthened my engagement with this community. It crystalized my growing affection and commitment. As I reflect on that cold and blizzardy night in 2003 my heart is full of love and gratitude to our community and to Margaret and Randy Farnsworth who tirelessly and generously set an example of giving back to the community. ATHENA deepened my awareness of the importance of community, its organizations, and its leaders who make it great.
This award has served to build a network of strong, influential, and inspirational men and women who are at the core of our community's health, spirit, and wellbeing. This network is comprised of a wide variety of leaders including outstanding award recipients, award planners, nominators and nominees, the Chamber of Commerce led by my friend Ethan Fogg, our community college, hospital, library, school district, bank, historic society, the YMCA, and the tourism office, to name a few. Reflecting on our key organizations led and supported by our vital ATHENA network my mind touches on so many.
One concept that highlights the importance of the ATHENA Award is "connectivity." The ATHENA network connects—weaves together—the fabric of a community; its friendships, commitment to giving back, leadership, and character. Connectivity makes the fabric of our community stronger than the sum of its individual leaders, institutions, and people. Connection—connectivity — is what keeps a community thriving and growing, even in the most challenging times.
Identifying only two inspirational women is a difficult question. Almost every friend and colleague inspire me in some way—small or large—to learn more; to be better. So I will highlight two women who are an ongoing inspiration to me. My mother, who is with me in spirit, truly inspires me daily to celebrate the small as well as the large joys of life. Every family meal and event and every sparkle of the natural world and the human spirit remind me of her and inspire me to be thankful.
And my daughter Liz, inspires me daily and fills me with joy and pride as she raises a family with clear direction and love, confers with her husband on decisions, and values and gives back to her community. The ATHENA Award is a living legacy of the spirit of our community as are the many people who inspire us.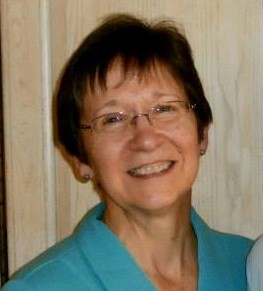 Kay James
1990
Retired City Manager, City of Canandaigua
How did receiving the ATHENA Award impact my life?
When I received the award in 1990, the program was less developed and less well-known than it is today, and no one knew who had been nominated until the surprise announcement of the recipient at what was then an awards luncheon sponsored by the Business & Professional Women's group. Because the program was then only a few years old, I had the opportunity and privilege to take part in the detailed survey of ATHENA recipients that eventually resulted in the definition of the eight core tenets of the ATHENA Leadership model.

One or two women who have inspired me and why?
I come from a family of strong women, and my grandmothers were inspirations to me. My paternal grandmother was one of the first women to graduate from Cornell University in 1917, and was a "community activist" for issues like rural electrification and transportation for school children. My maternal grandmother, who was widowed with 5 young children in 1933, owned and operated her own business at a time when few women worked outside of the home.

Why do I think the ATHENA Award Program is vital to our community and why?
When I have read the list of accomplishments of the nominees in recent years, I have felt unqualified to be included in the group of past recipients! When I went to college in the early 1970's, it seemed like the choice of professions available to women was limited to teaching or nursing. Over the past 30 years, the opportunities for women to achieve and lead in the business world, professions, and government have expanded, to the benefit of not just women themselves, but the communities in which these women live and serve. Recognizing and celebrating the accomplishments of women, and the ATHENA leadership model, are an important part of encouraging young women to persevere in striving to make our community and or world a better place for all.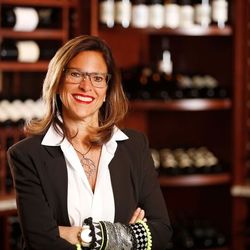 Virginia "Ginny" Clark
2009
Executive Director, Sands Family Foundation
The ATHENA Award has impacted my life:
Thinking back 11 years, when I received the ATHENA Award in 2009, I recall being humbled and a bit speechless as I walked to the stage and received this prestigious award from Margaret and Randy Farnsworth. I had always held the award, the process and the women being nominated and honored in such high esteem. In my heart of hearts, it was something I had hoped I might receive one day.
In 2009, I was at the pinnacle of my career, leading community affairs for Constellation Brands. A couple years early, I had completed overseeing the construction and the opening of both the NYK and CMAC. Receiving the ATHENA Award at that time in my life was so very meaningful – being recognized as a leader in the community made me realize this wasn't a one night affair, but rather a responsibility to carry throughout my lifetime.
In fact, a corollary to my beliefs is in 2006, after opening CMAC, we recognized that our business model wasn't strong enough to sustain our future. I recall phoning 3 of my closest female colleagues (an attorney, Barb LaVerdi; a treasurer, Sandy Dominach; and a PR expert, Sarah Axelrod) to ask if they would support and join me in creating a more sustainable business plan. Fortunately, they did – and today the 4 of us continue to mentor other women who are taking on these leadership roles at CMAC.

Two women that have inspired me:
There is no doubt, my mom was certainly the first woman to inspire me. As a young girl, my mom paid attention to my interests and would do whatever she could to ensure I had the tools I needed to succeed.
I recall a very telling moment in my life, when I decided to go to a 2 year college (not the 4 year college that my mom had hoped and dreamed I would attend). I wanted so much to travel and to work in the travel & tourism industry and I found a small school, Herkimer CCC, that was the first college to offer a degree in Travel & Tourism. While I knew deep in my mom's heart that she was disappointed with my choice – she still fully supported me, but she was also first to advise me that when I graduated with my 2 year degree, I had 2 choices: Either continue your education with 2 more years of school or get a job. I was not allowed to come back home and "hang out" – I needed to have a choice made by graduation -- which of course I did. I chose the job – and started working 2 days after graduation. I have always felt fortunate to have a job from that day forward.
The second person that has inspired me is my daughter, Shaunna. After Shaunna graduated Wake Forest University, she decided to go on to law school. She challenged me to go back to college and finish my 4 year degree, something both she and my mom had always wanted me to do. And that is exactly what I did – Shaunna and I both graduated 3 years later on the same weekend – she with a law degree and I with both my Bachelor's and Master's Degree. It was that inspiration by both my mom and my daughter that I attribute to the success I have had in my career and in my community.

The ATHENA Award IS VITAL to our community today:
Honoring Martha Mertz's vision: "If women's strengths and contributions as leaders were publicly acknowledged, they could no longer be dismissed. The ATHENA Leadership Award, named for the strong, enlightened goddess. The award would go to individuals who excelled in their professions, gave back to their communities and helped raise up other leaders, especially women."
As our world struggles with so much today: The Pandemic, a Presidential election, violence and outcry for equality; it is so vitally important that the ATHENA Award continue. Our community needs more women leaders, more women mentors, and more women teaching their children great values and morals. We need a kinder, more loving and more caring community and country.
Thanks to Margaret and Randy Farnsworth, the ATHENA Award has been the fabric for honoring women leaders in our community for more than 35 years --- and it must continue!
Today more than ever, we need to celebrate and recognize great women leaders, right here in our own community.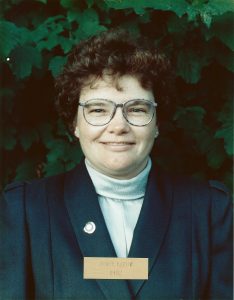 Joyce Ezrow
1992
Retired Associate Professor of Business, Anne Arundel Community College
How did winning the ATHENA award change my life?
During that time in my life I was very involved in the community and also with my direct mail advertising business. I realized that too often there were very few women in the rooms where decisions were being made. The way to make a change to that was to get on committees in the organizations that I belonged to that dealt with membership. There were many good women out there who were making a difference in people's lives in their communities and to businesses but were not known to the larger business community.
Winning the ATHENA Award made me realize that I could influence many more women to develop leadership skills and career paths by working with community college students. I began teaching at Finger Lakes Community College and went on to a full career as a business and entrepreneurship professor ultimately retiring from a community college in Maryland. I successfully mentored many women entrepreneurs to realize their skills and get the confidence needed to start and grow their businesses.

Name one or two women who have inspired you and why?
Local women were very influential in my involvement in the Canandaigua business community. Gail Dorr, a previous ATHENA Award winner helped me by getting me on the board of the Canandaigua YMCA which led to board positions in other local non-profits. Gail Obrien, as executive director of the Canandaigua Chamber of Commerce, helped me get in involved in the Tourism committee and ultimately moving up to Chair of the Chamber board.

Why do you think the ATHENA Award Program is vital to our community today?
The ATHENA program is very important because it provides recognition of women who do step up and become an active citizen in their community. The recognition gives them more credibility in the business community while ultimately providing them with more opportunities and more of a voice in the decision-making rooms. If each woman in the business community mentored just one younger woman to be all she could be, there would be equal opportunity for everyone to advance in careers and make more contributions to the community at large.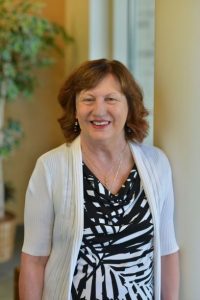 Dr. Diane Reed
1985
Associate Professor and Co-Director, Graduate Educational Leadership Program, St. John Fisher College
I was the very first ATHENA award recipient in 1985 when I was Principal of the Canandaigua Elementary School. It was such a surprise and honor. I went on to become the Superintendent of schools in the Honeoye Falls/Lima school district. Hilary Clinton has always inspired me because she has attempted to break the glass ceiling and she is a woman who is an outstanding role model. She said "If you educate a woman it has a most positive impact on the entire family as you educate the whole family." I have dedicated my entire educational career to supporting women and education. The Athena award program is vital to the Canandaigua community today as it showcases and honors women who are successful role models in key leadership positions.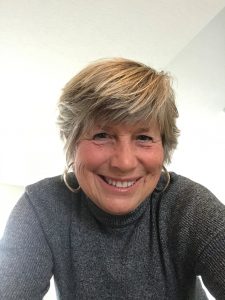 Deborah Wilbur
2014
Retired Teacher, Canandaigua Schools
Being the recipient of the 2014 Canandaigua ATHENA Award was a wonderful experience. It brought positive attention to several of the organizations important to me, but beyond that, the experience impacted me in one very unexpected way! Many of my students and their parents expressed appreciation for the example that all of the ATHENA nominees set for young women and students. For me, not being a local business owner or highly visible face in downtown Canandaigua, it was a delight to have several people acknowledge that they appreciated having their daughter see a district teacher recognized. They felt it set the example for young women to see that she can make a difference, no matter where she might work or what she might do in the community. This reinforced for me, the importance and necessity that I continue to support organizations such as Ontario Children's Foundation, Ontario ARC, church committees and outreach programs, and our school district's clubs and committees!
I have been very fortunate to have many, many positive role models in my life! From school teachers to community members, there is no shortage of women in Canandaigua who dedicate time, energy, and love to make this a wonderful place to live, and who have served as fine examples for me. One person who was a role model for me was Angela Rockmaker. I met Angela when I was a grade school student taking piano lessons from her. As time went on, I became a fixture at The Rockmaker home, babysitting regularly for years. During this time, I witnessed Angela volunteering in many capacities, always cheerfully accepting a request to help out with a cause she valued. She was an example of a woman who managed to balance a professional career, a family, and community
responsibility. A second, and even more influential woman in my life has been my own mother, MaryAnne Bell. Never having the opportunity for a formal education, she nonetheless managed two nearly full time jobs, while raising four daughters, all as a single parent. These two women taught me the value of hard work, responsibility, and giving back to those who supported you. Thank you, Angela and Mom!
Today, the ATHENA Awards Program remains vital to our community because it is important to spotlight great efforts! This award features the collaborative efforts of its local founding sponsors, generous annual sponsors, the Canandaigua Chamber of Commerce, and individuals who make a difference in our community and in the lives of woman locally.  Woman leaders will never go out of vogue and by continuing to feature them, younger women will benefit from the examples of learners who have come before them! Bravo ATHENA Awards!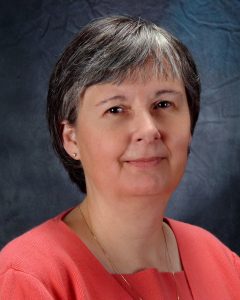 Barb Risser
2011
President Emeritus, Finger Lakes Community College
How did receiving the ATHENA Award impact your life?
I was honored to receive the ATHENA Award in 2011, four years after our move to Canandaigua.  I grew up in Camillus, a western suburb of Syracuse.  It can be a little overwhelming to pick up and move to a new community after you've lived your whole life somewhere else.  But I still remember the moment when I looked out at the ATHENA audience to express my thanks, because I was struck that this community didn't feel "new" to me anymore.  We had made so many friends in just a few short years in this amazingly welcoming place.  Receiving the ATHENA Award was an opportunity for me to say thank you to everyone who had made Canandaigua our adopted home town. Sometimes I look out from our deck at the beautiful lake and the lights from the city, and I just shake my head and say, "I can't believe we live here."   When I retired, a few people asked if we planned to move back to Camillus.  I was actually taken back by the question, since there is no doubt that Canandaigua is our home.  It is a very special place.
Name one or two women who have inspired you and why?
When I first thought about this question, the women who immediately came to mind were names you would know.  They were women who opened doors and shattered glass ceilings.  They were "the first woman" to achieve something, and they made sure they were not the last.  In the end, I decided that I have been inspired by a number of women whose names you do not know but who have had a profound impact on me.  I will tell you about two of them.  There are many of these "unsung heroines" that surround all of us, every day.
Many years ago I found myself working with Patti, one of the kindest people I've ever met.  I'd watch her interact with people and I was struck that as much as she accomplished, she never seemed to be in a hurry.  Even when I knew that she was working on a deadline, she would always take the time to stop first and ask about her colleague's family members, by name.  She would ask how the dance recital had gone or if the new kitchen renovation was finished.  I was amazed, watching her.  How in the world did she remember all of those things – about everyone!  When she walked away from your desk, you felt special, and what an amazing gift that is.  She was a quiet inspiration to me.
One ATHENA tenet is "Courageous Acts."  One of the most courageous women I have ever known was my grandmother, Susie Bachar.  She left her home on a farm outside of Prague when she was sixteen years old and made the trip to the United States, entering through Ellis Island.  She didn't speak the language, had not finished high school and left nearly her whole family behind, but she took a leap of faith that coming here would provide a better life.  Her relentlessly positive spirit always has been an inspiration to me.  She never learned to drive, but was an expert on public transportation in Syracuse.  She would take the bus to the farmer's market, buy a live chicken, bring it home in a bag tied shut and "harvest" it in her backyard.  She and my grandfather struggled through the depression, like so many others.  She was widowed in her early sixties.  Over the years, she watched with tremendous pride as her children, grandchildren and great-grandchildren thrived.  She worked well into her eighties as a housekeeper for the same family.  After she retired at almost 90, she volunteered for a number of years as a cook for Meals on Wheels.  She lived independently until she passed away at 97 and I can't recall a single time when I heard her complain about anything.  Her strength and positive spirit have been a tremendous inspiration to me over the years.
Why do you think the ATHENA Award Program is vital to our community today?
Canandaigua's ATHENA Award Program and the ATHENA Young Professional Award Program highlight the accomplishments of women in our community.  Every year, I am so inspired by the amazing group of nominees.  It is a tremendous honor to be nominated.  It provides encouragement and a little boost when a nominee realizes that someone has noticed what she has been doing quietly behind the scenes to make our community stronger.  The nominations shine a light on the wide variety of ways women impact Canandaigua in powerful ways.  The ATHENA program is an integral part of Canandaigua's culture and it is a vital part of who we are as a community.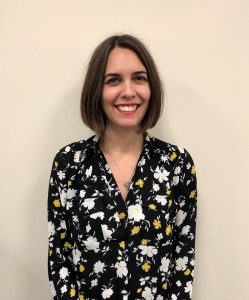 Allison Hildebrandt
2019
Volunteer and Community Outreach Coordinator, Habitat for Humanity of Ontario County
How did receiving the ATHENA Award impact your life?
The world changed forever this year. Last November, I had the distinct honor of being the ATHENA Young Professional Leadership Award recipient. At the time, nothing in my world could possibly have been bigger than that. It still tops all of my achievements to date. ATHENA is something to strive for, and the work doesn't begin or end with being a recipient. I remember sitting at my desk and reading the nominee bios in 2018 and feeling absolutely inspired by every single one of them. I thought, "I could be like them." So, I started stepping up, and showing up more for my community. Then I was named as a nominee, and I was absolutely overjoyed.  Being named the recipient was a joyous celebration of the accomplishments in my professional life thus far.
Afterward, a whirlwind hit my, and all of our lives, bringing highs and lows we never anticipated. During such an intensely stressful time, when routines were interrupted and lives so drastically changed, I found that taking care of myself was a priority in ways that it wasn't before. It was time for me to fiercely advocate for myself. I remember ATHENA at every action. The world needs women to share their stories. To stand up for what they believe in. To lead the fight against injustices faced by too many. Being a leader of women means leading from intersectionality. And while that has always been true, now it's urgent, important, and impossible to overlook. ATHENA makes me want to make our community an even better place for all women.
Name one or two women who have inspired you and why?
I have often reflected on my grandma Linda Welch (Canandaigua ATHENA recipient in 1991) and what she would be doing were she still alive today. Cancer cut her life too short over 20 years ago. She is undoubtedly who I sought to emulate as an ATHENA recipient. Ahead of her time, she understood that "busy" wasn't the same thing as "too busy for you." She knew that family, work, community, empathy, and relationships were all priorities for her. Sometimes one would be more pressing than another. Sometimes she'd have to create a schedule and stick to it. Flexibility was still key, because sometimes in the middle of one responsibility, something else became more important. One of my favorite stories of her is something my mom remembers about her. She said when she ran into an old friend and someone said, "Let's do lunch!" she'd pull out her calendar and ask when they could meet. Even back then, the world was too fast-paced, so focused on being busy and productive. She understood that there was much to be done. She also understood that there's more to life. I like to think that's what set her apart. When the world says go faster, she said not right now. Isn't that, in itself, a courageous act?
Why do you think the ATHENA Award Program is vital to our community today?
Women, and those who encourage them, have a place in our community. We are in board rooms. In leadership roles. In careers. In caregiver roles. Often all at once. Women are giving back, collaborating, and always learning. These skills need to be recognized and encouraged in Canandaigua. Canandaigua was the first community in New York State to host the ATHENA awards. It was among the first in the state to include the young professional component. ATHENA will continue to inspire generations of women when their leadership skills are recognized.  ATHENA inspires Canandaigua to be the change it wishes to see in the world. In these challenging times, it is exactly what we all need.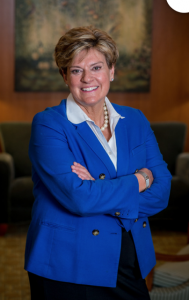 Deborah Weymouth
2002
President & Chief Executive Officer,      HealthAlliance Hospital
How did receiving the ATHENA Award impact your life?
Before receiving the ATHENA Award in 2002, I was inspired by the female leaders at Thompson Health who proudly displayed their awards. Their example fueled my dedication to work hard, give back to my community and reach my full potential. It is true that what a community celebrates and honors will inspire others to contribute in their own way. This was true for me. Since that time, with the award now in my own office, I see it fondly as a source of confidence and commitment  Being tasked to deliver quality health care in the harsh realities of a global pandemic, my driving purpose is far greater when I continue to focus my service on others. To reimagine tomorrow we need positive thinking with a strong foundation in reality, coupled with a deep sense of purpose. This is how we create meaning amid uncertainty and ambiguity. The meaningful life is the most fulfilling as we devote our talents and strengths to serving others. This is the ATHENA model. I believe now more than ever; it is what we need.
Name one or two women who have inspired you and why?
My mother always served as a great inspiration to me by constantly fighting against the status quo. Born during the height of the 1918 Spanish flu, she miraculously survived despite my grandmother passing away immediately after childbirth. From that time on my mother only grew stronger and continued to break barriers at every stage in her life. She picked strawberries to put herself through college and become an elementary school teacher at a time when women rarely worked outside the home. Despite her employment contact stating she would be fired if she got married she rejected that notion completely and married my father on day eight of his ten day furlough during World War II  (after which she did not see him for two years). Not only was she not fired but she continued to be a teacher and role model for her community for another 40 years.  My mother's unwavering commitment and ability to follow through sparked my own challenging road ahead. I started in high school being the first girl to compete on the boy's swimming team where my locker room was often a janitor's closet. Later I was the only woman to train with the male swimmers in college. In my career I found myself the only female Vice President on the entire floor of corporate bankers in LA and later I became the first female CEO in two of my previous three hospitals. My mother taught me there is nothing wrong with being the first, and she never spoke of quitting. I continue be inspired by her to this day.
Why do you think ATHENA Award program is vital to our community today?
Since leaving the Canandaigua area and spending the last decade in three very different New England communities I have witnessed a gap in similar awards and programs. While a few aim to recognize top "contributors" or long-time members of a community, none carry the tenets of the ATHENA Model. Even fewer honor women at the forefront. ATHENA alone recognized strength and humility while promoting creativity and unique community contribution. Now more than ever we need to celebrate women who continue to break down their own barriers today and who that the community involved need not solely be through monetary contribution. ATHENA strives to bring balance to the voice of power while it cultivates our next group of female leaders.   It is after all named after the Goddess of Wisdom and Courage and those attributes are vital to any community.