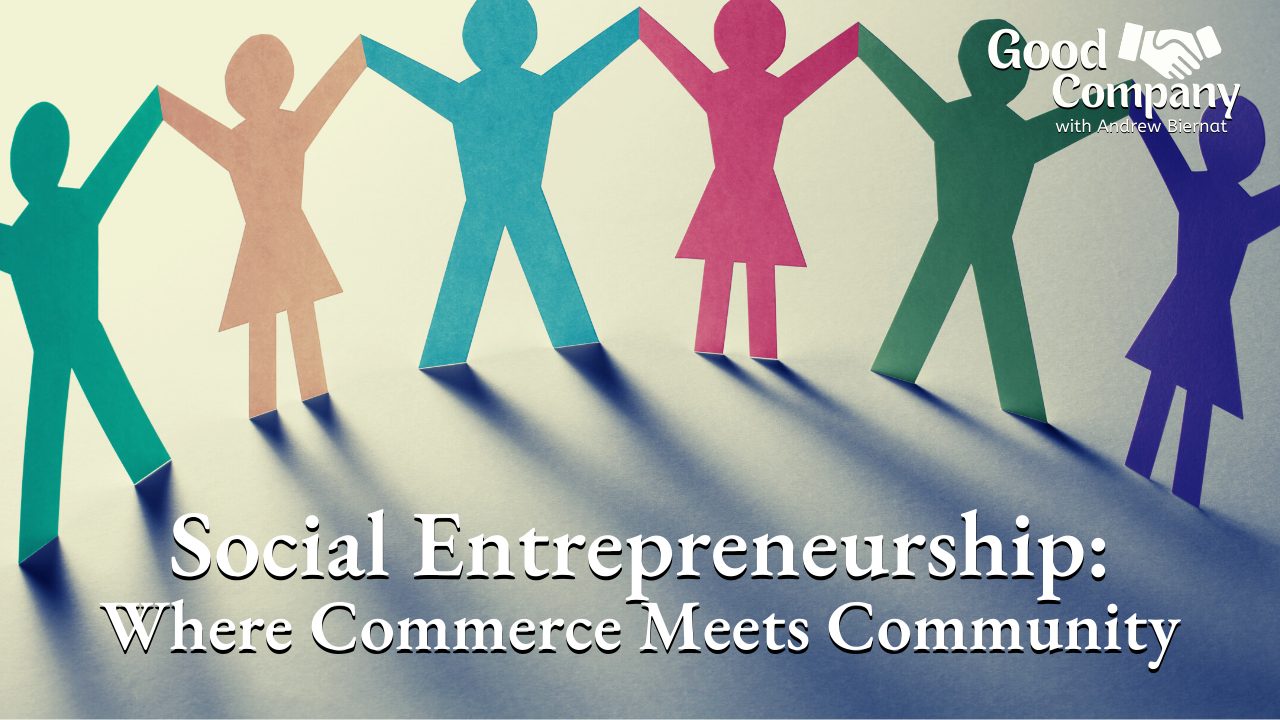 Social Entrepreneurship:
Where Commerce Meets Community
Sam Viggiani cares about his business.
I could hear it in the tone of his voice. When talking about his landscaping business, Sam was confident and self-assured. He knew the business, his customers, and his employees well. While physically demanding the work they did had a visible impact on the community.
He's passionate also. About helping those in need.
His tone shifted when he spoke about giving 5% of his topline revenue to help a local non-profit dedicated to serving school age students in need (The Spot). And he has plans to help more. He has even gone so far as to legally bind his company to include this type of giving.
This is the mindset of a Social Entrepreneur.
A Social Entrepreneur, as defined by Oxford Languages, is "a person who establishes an enterprise with the aim of solving social problems or effecting social change."
Some of these ventures are based completely around solving social issues, such as a for profit company providing banking and financing in emerging economies. Others, such as Sam's landscaping company, Uber Lawn & Landscape, are regular businesses which have taken on a cause and made the support of it a part of their business.
We often think of Non-Profits as the darlings of social and societal support. Most non-profits are heavily reliant on outside funding and grants to sustain themselves.
Social Entrepreneurship sheds many of these limitations as the amount that they can pour back into the community is directly related to how well they can provide tangible commercial value to the community. By doing business well, they can make a bigger impact.
A famous example of this is the shoe brand Toms. For every pair of shoes sold, they donate a pair to someone in need. This not only has a net positive impact on the world, but it has a positive impact on the person purchasing the product. The buyer gets to feel like they were a part of something bigger than themselves.
That's an intangible and hard to measure benefit that social entrepreneurship provides. The people that buy a product or service feel like they are making the world a better place, not adding a fifth motor to a CEO's mega-yacht.
Many businesses today support charities in their local communities. What separates this type of giving from social entrepreneurship is purpose and marketing.
Having a deeper purpose, particularly one that aligns with your product offering, helps to build two brands - yours and that of the recipient organization. The story that ties it all together is the marketing.
When I asked how other business owners can help, Sam gave this parting advice: "Start small. [You] don't have to write large checks to be giving back and making a difference."
We can all make a difference. Give a small cash donation, a share of your time, or mobilize your employees to help in areas of need.
Your community, your customers, your employees, and your business will be all the better for it.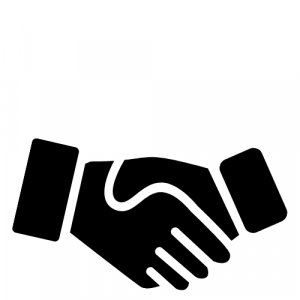 -AB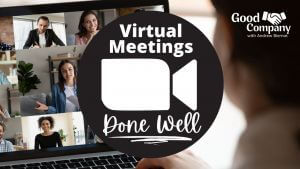 Virtual Meetings Done Well Zoom fatigue. It's become a real thing. I can remember a Simpsons episode from my childhood where Homer got a new fangled wall phone that had a video screen in it. At the time I thought it was preposterous and that there was no way we'd ever be able to talk…