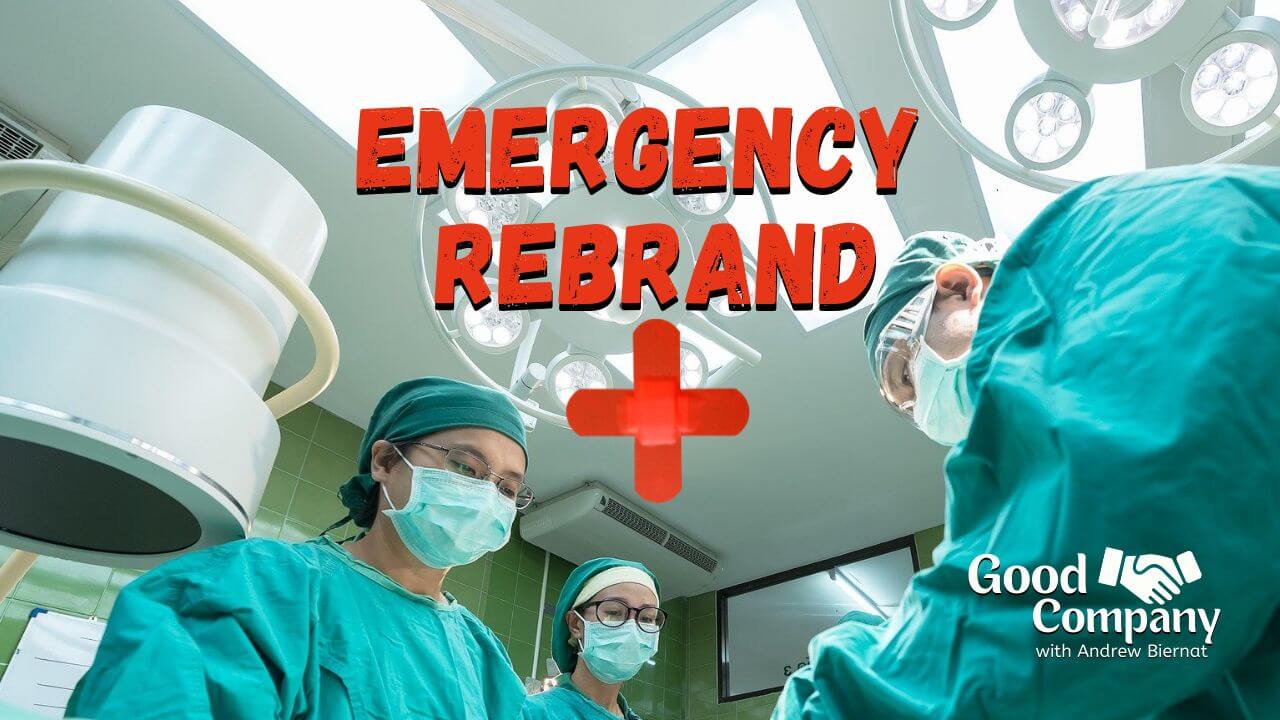 Emergency Rebrand
Six weeks.
That's how long it took to bring two businesses together and create a new brand.
One of our Board members, Abbey Friend-Vienna from the Friend Team, said "If you can pull this off in six weeks, you need to open a marketing company!"
While we won't be creating a marketing company, we will tell you how we did it.
When we heard the news that Victor's Chamber of Commerce would be shutting down indefinitely, we were concerned. Here was a growing community that would be missing a central hub of business. We've seen what a well-run Chamber can do and know that a community lacking one will suffer for it.
Eventually they reached out with an idea. That conversation led to another, and another. Each conversation seemed more likely to bring the two businesses together.
There are many things to consider when bringing businesses together. Looming deadlines is one of them.
As conversations escalated we realized we had had one coming up: 10 weeks until we went to press with our magazine, ONCanandaigua, which has the member directory in the back.
Based on this, we backtracked a month to make sure everyone in both the Victor and Canandaigua Chambers were going to be aware of the change and that we would have our data ready to go by the time the magazine went to press.
That left us four weeks to figure out how to bring the organizations together and rebrand.
Four weeks.
In any process, there ae certain pieces that play an essential role and will hold up everything else until they are finished. Those sticking points needed to be our top priority.
We found that merging the data sets and coming up with the new logo were going to be the processes that everything else depended on, so that's where we focused our effort.
Ethan dialed in the branding work with Mike Jasik, of Lost in the Finger Lakes Design + Apparel. Understanding the time constraints, he was able to iterate and deliver an amazing logo and matching branding pieces in record time.
While Ethan worked the branding and business logistics, Molly and I focused on data, website, and putting out the numerous fires that came up. We were able to get the excel sheet that we needed and set it up in a way that would allow both sets of data to come together.
Board members stepped up and provided their expertise and encouragement wherever it was needed.
Two weeks.
With the data and logo coming together we could go through and rebrand a duplicate of our website. Special shout out to Nick Sargeant of FLX Websites and Greg Smith from Cobblestone IT for helping us with website and email logistics.
With the logos finished we could also go to press with our other vendors who were waiting in the wings. Dado Branding Group turned around our pens and business cards matter of days and CSA Solutions created our signage in record time.
Each step of the way we focused on the big levers that would move things the furthest forward. We ran into problems at just about every step of the way. But our partner businesses and software management team were instrumental in this process.
Day of.
All of this work culminated in a well attended event at Ravenwood Golf Club featuring Jack Marren, members from both Chambers, and a level of energy and enthusiasm that was welcome, considering the past two years and what we've all been through.
There are so many ways this process could have gone better.
What matters is it happened.
If you've been thinking about a massive change in your business or life, consider that the more time you give yourself for that change, the more time you'll take.
You'll also want to consider who your friends are. Some of the people who helped this along were new friends, and some had seen us through many times before. We're blessed to have them in our corner.
Stick around and we know you'll feel the same way.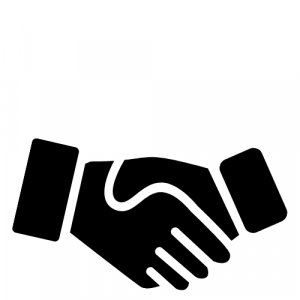 -AB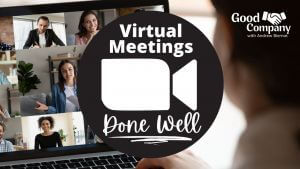 Virtual Meetings Done Well Zoom fatigue. It's become a real thing. I can remember a Simpsons episode from my childhood where Homer got a new fangled wall phone that had a video screen in it. At the time I thought it was preposterous and that there was no way we'd ever be able to talk…