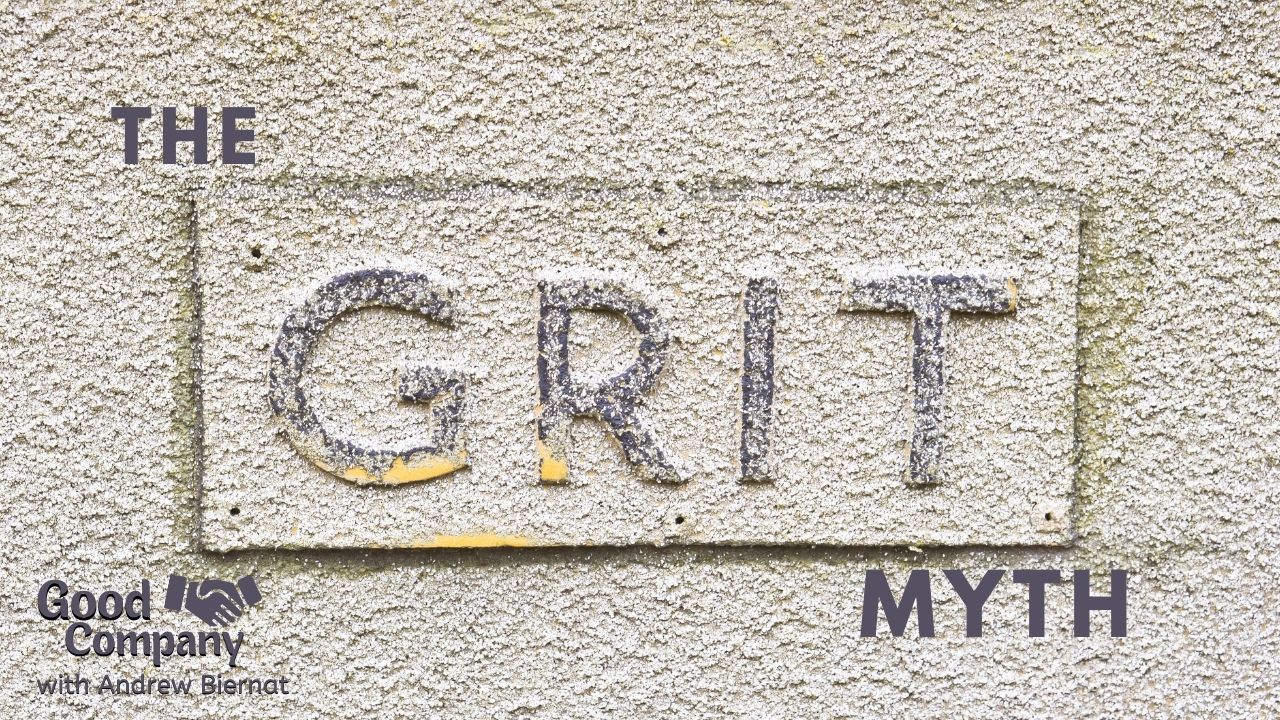 The Grit Myth
At a glance you can tell certain people have a strong personal brand. With shined shoes, a crisp bowtie, and a smile worthy of a toothpaste commercial, it's obvious Michael Mills has put thought and time into his presentation.
And he makes it look effortless.
That's exactly the feeling you want to get when you talk to your Public Relations guy.
Mills' bio states he:
"Brings perspective, a deep rolodex and 'I've seen it all' experience to his role as founder and president of VALEOpr."
His experience is what is most fascinating to me. He started as an aide in politics, cofounded a public affairs firm, jumped around the PR world until he wrote a book and ran for political office, then served as president of a non-profit before founding his own PR firm.
In an era of hyper-specialization and a pre-meditated pathway of next moves, it can feel like a career detour puts you behind in the game.
And yet Mills' career path looks more akin to a game of Mouse Trap than Connect Four.
Mills is not alone.
37% of the U.S. labor force either lost or changed their job in 2020. The tempo of resignations is hitting a crescendo with 4.5 million workers quitting their jobs in November of 2021 alone.
There's a stigma out there that job switching, especially when done too frequently, looks bad. It means that a person is flighty, lacks grit, or is afraid of commitment.
David Epstein, author of Range: How Generalists Triumph in a Specialized World, argues that career change is about people seeking better match quality. Match quality is how good of a fit a particular role is to a person. This accounts for demographics, desires, previous training, and personal goals.
What we are experiencing right now is not a rejection of the system, but a search for a better fit.
When people are in a role that suits them better, they will inevitably perform better.
Epstein argues "Instead of asking whether someone is gritty, we should ask when they are."
If you need to make a change, instead of feeling like you lack grit, see it as an opportunity to find where you can apply your grittiness. Whether you own a business or work in one, there are many good reasons to make a change. Nintendo used to specialize in making playing cards, The Gap started as a record store, and Michael Mills' broad career experience has proven extremely valuable in the role he's in now.
While the career switching that's happening on the micro level may be painful for your business now, it is good news for the overall economy as people find the work where they can make the best contribution. Don't be surprised if we experience a boom akin to the roaring 20's.
Coming off a pandemic and into a world where more people are working more effectively, then as now, the stage is set for prosperity for those that can adapt in the years ahead.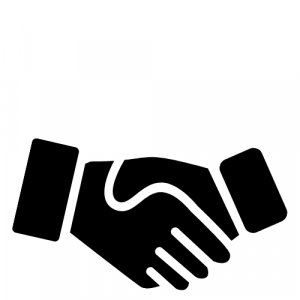 -AB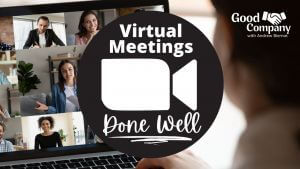 Virtual Meetings Done Well Zoom fatigue. It's become a real thing. I can remember a Simpsons episode from my childhood where Homer got a new fangled wall phone that had a video screen in it. At the time I thought it was preposterous and that there was no way we'd ever be able to talk…